Veterans List is dedicated to helping Veteran Owned businesses grow and succeed.
---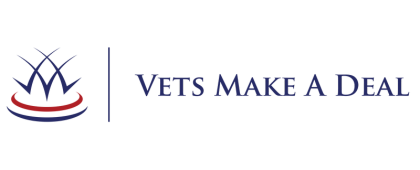 Save 20% on your business procurement with no upfront cost and no commitment
How It Works:
1) Tell us what items you're looking to spend less on. Office supplies, industrial equipment, furniture—anything.
2) Get a price analysis showing the savings we confidentially negotiated for you.
3) Choose to complete the order to get your inventory for less.
FOR FREE
Payment Processing
Free 10′ tablets and card readers for processing payments on the go
Super low rates per swipe (.99% compared to 2.75%)
No contracts or termination fees
Accepts all payment forms including ApplePay/SamsungPay/PayPal so you never miss out on a sale
No holding period on large payments
Veteran friendly customer service!
_________________________________________
No set up fees and low rates.
There are solutions for brick and mortar stores, mobile businesses such as food trucks and independent contractors, as well as online retail.
Call 855-346-7106 or click below for more information.
---
Virtual Executive Assistance
Designed by serial entrepreneurs and military veterans who've been where you are in high growth businesses and startups, crafted with tiers of services designed to meet your needs.
Military veterans growing a civilian business need a solution that does not need to be micro managed.
Investment Management
StreetShares is "Shark Tank" meets "eBay" for small business lending. StreetShares offers 1, 3, and 5 year business loans of $5,000 to $50,000. To qualify, your business should be at least one year old, earning revenue, and incorporated or operating as an LLC. StreetShares is veteran-owned and veteran-run. Click the button below or call (844) 612-4073 to learn more. If you get funded, Veterans List will send you a congratulatory check for $100.
Get Paid NOW® on invoices to the government and commercial customers up to $1,000,000 — for the same or less than the cost of accepting a credit card.  For 2.5%, you can get paid in days and offload the customer credit risk, while your customers continue to receive your invoices and pay according to their schedules. Click the NOWaccount® logo to learn more about the Veterans List NOWaccount® Revenue Accelerator Program and to apply online.
Non-recourse, covenant-free programs allowing our members to fund U.S. Federal Government prime and sub-contracts at a better rate than they can achieve from other factoring sources. Monthly financing needs from $100,000 to an unlimited amount  can be accommodate .
---
M&A Services
LBA Haynes Strand Capital Advisors LLC offers discounted M&A services to Veterans List members. LBA Haynes Strand will take 20% off services to help you grow or sell your business.
---
Technology, Marketing and Branding
Web design :
Spartan Media starts by designing a website tailored to the specific needs of your business. This helps you present a powerful and professional image while persuading visitors to chose your company over your competitors.
Your new website includes:
– A stunning design that makes a lasting impression and engages your visitors.
– Copy that transforms readers into eager customers.
– A mobile responsive design that displays properly on desktop as well as mobile devices.
– A simple interface that allows you to add and edit your content without learning how to code.
– Search engine friendly coding that helps your website rank higher in organic search.
Superior Digital Quality Telephone and Comprehensive Cloud Based PBX Phone Closet Services to Organizations of all Sizes.  Save Up to 50% Compared to Your Current Telephone Bill. Veterans and Veteran Businesses Save an Additional 10% When You Mention www.veteranslist.us and Your Veteran's Status.
Maxis Will Significantly Enhance Your Telephone Sound Quality, Functionality, Portability and Productivity.  Maxis One also furnishes ADA Compliant Tactile and Braille Architectural Signage, Aluminum and Bronze Dedication Plaques, Dimensional Lettering, Wayfinding Systems, and Building Directories. Call (888) 588-6371 and mention that you found Maxis One on Veterans List and receive a 10% discount.
______________________
Movement to Contact marketing bundle is a combination of resources that help you acquire new customers and retain and optimize your current customers
---
Virtual Office/Co Working Space
Eastern Foundry is a co-working space founded by four veterans to help innovative technologies get into the federal government by incubating, housing, and supporting tech startups, small businesses, and professional service providers with critical capabilities. Veterans List members get their Virtual Plus Membership for $150/month a 25% off discount.
Virtual Plus Memberships include: 
Call answering and forwarding for your business
An Arlington, Virginia mailing address and mail service (blocks from the Pentagon)
5 hours conference room time per month
Office space 4 days a month
Access to educational activities including Lunch & Learns and speaker series.
---
 Other Services
Ns1ghter provides members real-time messaging with real medical providers.
Members can chat through our messaging platform and can also make appointments for live video consultations.
Their platform is offered at no cost, no insurance needed, no bills, just access to care.
If you cant find a Veteran Owned business to suit your needs, buy from major retailers discounted through the Veterans List Rewards Mall.
50% of all revenue generated will be used to advance Veteran owned businesses.
---
We are proud to partner with MilitaryOneClick the premier online resource for active duty military, reservists, veterans, and their families.  MilitaryOneClick connects directly with their community daily through militaryoneclick.com, social media, blogs, e-newsletter and boots on the ground events reaching over 1.6 million people a month.
Operation Veteran Empowerment ("OpVet') is the only FREE veteran educational, informational Internet platform in the country dedicated to veteran empowerment through "real world" knowledge regarding the most critical elements for business success – requisite best business practices and financial access/acumen. http://www.operationveteranempowerment.com/ It is most authoritative, in depth guide dedicated to tactical decision-making ever written/published covering the entire array of "real world" best business practices, the entire spectrum of business financing options, and best approaches/methods to acquire with practical, no nonsense explanations. Additionally, OpVet has assembled and provides an unprecedented national and regional coalition of professional resources offering instant access to "Veteran Tools for Real World Business. See, http://www.ultimatefinancingguide.com/our-partners/
All educational/resource arrays are Free for all military veterans and their families. Be prepared with the requisite tools for business success. Download yourself, right now, and see for yourself.
http://www.operationveteranempowerment.com/                  http://www.opvetempower.com